Most Managed WordPress hosting services claim to provide you with a completely optimized WordPress environment. It's extremely important and substantially improves your load times if its done correctly, but what exactly does it mean to be completely optimized and how does BigScoots do it any better? It's a question we get asked regularly, especially when users are new to everything WordPress has to offer or if a more experienced user is looking to get serious about their load times and security.
Let's discuss a few of the optimizations BigScoots does for all of our clients and go into a bit more detail about why we're able to guarantee every single WordPress website a faster load time with our Fully Managed WordPress Hosting plans, no matter which host you're coming from.
Real Managed WordPress Hosting by Real WordPress Experts
The most important part of finding serious optimization for your WordPress site is to find real WordPress experts you can trust and count on around the clock. You don't need more support representatives, you need better support representatives, and that's exactly what we deliver here at BigScoots. All of our experts are all professionally trained and formally educated and know WordPress inside and out.
BigScoots has been offering full management across all of our services since the day we started out 9 years ago, covering the basic through to the incredibly complex, digging deep into WordPress every step of the way. We're able to leverage this systematic expertise of system administration to build custom scripts, proactive monitoring tools and optimization techniques not being touched by the "other guys" to ultimately deliver a WordPress environment that is completely optimized for your specific site.
This same advanced level of expertise allows us to manage third party plugins, work with developers directly to work through issues with the code itself and track running processes to actually secure, diagnose, optimize and squeeze those extra performance points out of your WordPress site.
WordPress Optimized Servers
No matter if you're starting a brand new hobbyist's blog, running a corporate site or a mega blog with millions of visitors, all WordPress sites rely heavily on the performance and optimization of the server hardware they are built on.
Many clients of ours before landing on our Fully Managed WordPress plans found themselves struggling with plugins not playing nice with each other, plugins being poorly coded, or having issues with third party ad and other content creation plugins. These types of issues can drain all of your available CPU and memory which can in some cases cause just a single plugin to take down your entire site.
In addition to proactively monitoring for this type of resource activity and catching it before it gets that far, at BigScoots our WordPress optimized server environments are so much more efficient due to the hundreds of WordPress specific rules we have in place that the same types of resource issues experienced at other hosts, in most cases are immediately resolved during the initial migration due to our servers being far more optimized for WordPress.
How does BigScoots compare to the "other guys?"
The web hosting world is one of the most saturated industries in the world, with many hundreds of thousands of web hosts offering what appear to be near identical services, how can anyone realistically expect to find the right web host for them?
Well, at BigScoots we have differentiated ourselves over the years by demonstrating our ability to remain hands on and truly care through the life our client's accounts. We're a small, agile and expert team that allows us to keep our own costs low even while operating a completely premium service, by efficiently delivering some of the most reliable managed hosting environments on the web today. I think our competitors would be surprised to learn how much cost savings there are with no one ever leaving, and our client's servers always staying online!
When it comes to WordPress, our difference remains the same. We leverage our experience and expertise to completely remove all of the unnecessary "fat" resulting in a web hosting environment that is completely customized and completely optimized specifically for your WordPress website. Without unnecessary serer side processes running, we're able to seriously improve your load times, but this is only done with many hours of time and attention put into every client that comes through our doors – and this is exactly why we're able to deliver the fastest managed WordPress hosting on the web today, and why no one else can touch us.
Take a look for yourself at just how significant the load time improvements for our clients really are.
Conclusion
At BigScoots, our experts consistently improve, re-optimize and proactively monitor all of our clients managed services as well as our own network and server hardware on a daily basis. From all aspects our clients find that we deliver a completely worry-free managed WordPress hosting experience that while competitively priced, consistently delivers on their long term goals of finding a robust, expert level hosting provider they can trust and rely on no matter what.
Focus on building your website, business and brand, leave everything technical to us and feel good that you don't have to worry if there is more you could be doing – with our Fully Managed WordPress plans, you've already got the best.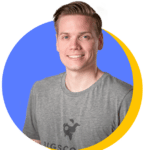 Written by Scott
CEO & Co-founder