First and foremost, the team at BigScoots wants you to stay safe and help others do the same as we come together to stop the spread of COVID-19 – it is all of our responsibilities to do so.
Please consider reading about how you can flatten the curve.
At BigScoots we have had flexible schedules and been a fan of working remotely since we opened our doors. All of our team members were accustomed to it, which meant there was no interruption as we transitioned to an entirely remote work environment.
We have worked diligently over the 10 years we've been in business as an enterprise managed web host to ensure we are financially secure, our vendor partnerships are sound and all of our infrastructure is entirely owned and operated by BigScoots. This strong business model allows us to weather a storm even as substantial as COVID-19.
As your hosting partner we promise to continue to provide the same 24/7 ~5 minute response times, proactive performance and security improvements as well as the elevated hands-on management that you expect from us. We take your decision to host with us extremely seriously and will ensure service remains as strong and stable as ever through this chaotic time.
We understand that while BigScoots may be somewhat sheltered from COVID-19, not all industries and businesses are. Many of our clients have seen exponential growth which we are very excited for, but we also have clients in other industries that have been negatively effected.
If you are a client of ours in an industry that has been negatively effected by COVID-19, we are wanting to do our best to help you. On a case by case basis we are making a best effort to provide deferred or discounted rates for the next two billing cycles. Please contact support@bigscoots.com with your traffic summary for the past 6 months showing a 30% or more decline since February and we will do our absolute best we can for you.
We're wishing everyone a safe and healthy next few weeks. Please do your part to wash your hands, social distance if you can and pay attention to your local news agencies 🤗
– A letter from Scott, BigScoots CEO & Co-Founder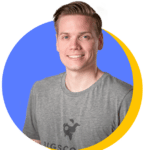 Written by Scott
CEO & Co-founder