SSD Powered Managed VPS Hosting
A BigScoots Fully Managed Virtual Private Server (VPS) is the ideal scalable solution giving you complete control over your own isolated and superbly optimized web hosting environment as well as significant amounts of added performance and reliability. Being fully managed by an industry leading management team you know by name, who is always available, and above all you trust to make the right decisions to power your business means you can finally rest easy.
Save 10% Off by Choosing Yearly Pricing
Yearly Pricing
Monthly Pricing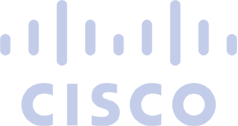 See What We Do
Performance, Reliability and Security
Having your own dedicated set of virtual resources means you are no longer bound by your neighbor's requirements and your hosting environment can now be completely optimized for just you and your website(s). This means significantly less security risks, more flexibility and better resource management as well as enhanced long term performance and reliability.
Real Fully Managed VPS Hosting
BigScoots fully managed VPS hosting is exactly that, real and complete full management of your entire VPS by a team you know by name and who are passionate about your success. We'll handle everything the other guys can't and you don't want to worry about such as guaranteeing a seamless initial migration, ongoing optimizations, third party software or plugin issues, proactive monitoring, backups, ongoing security enhancements and so much more.
What Makes Us Better
Performance and Reliability
We use current generation enterprise grade hardware that we proactively monitor to provide you with optimal website performance and backups.
Rock Solid Security
Our systems are locked down to all outside networks and only accessible by biometric scans.
24/7/365
U.S. based, personable, hands-on management that's always available.
~90 Second Response Times
Our average response times are less than 90 seconds, every minute of every hour, every day of the year.
You Ask, We Respond
A fully managed VPS hosting service is a virtual environment with your own set of dedicated resources that is setup and optimized specifically for you. Since it's a virtual environment, it is completely scalable with a single click, to give you what you need during those spikes in traffic, and to save during those seasonal lows. It is a reliable, performance oriented platform that with our management is able to deliver exceptional results to any website.
Who should use Managed VPS?
Managed VPS hosting is an excellent platform for any website(s) needing control over their growth or simply looking for a faster and more reliable long term hosting environment. It is the right service for any individual or company who is serious about their online web presence and looking for the best.
Will you migrate all my sites to BigScoots?
Of course! We will migrate any website or application, basic or complex from any host at absolutely no charge! Do keep in mind that if you are coming from a host who is seriously limiting our access it is possible there may be a charge – chat with us to confirm!
You're a small team, are you really available 24/7/365?
Since the day we started out over 8 years ago we've successfully maintained 100% support desk coverage around the clock, period. Our size is by choice and very proud of it, we're far more agile and efficient and able to deliver results like no other host can. That doesn't come without a serious amount of hard work and dedication, but we wouldn't change a thing, we love it (and so do our clients)!
Why are you better, faster and stronger than any other host?
Bottom line, enterprise hardware is available to any host willing to invest in it. Software is freely available to any host willing to purchase and configure it. The real reason why BigScoots has been 100% positively reviewed since the day we started out over 8 years ago is because we're passionate about our client's success. We pour an unbelievable amount of time and effort into every new website that comes through our doors delivering them the fastest and most reliable web hosting service they've ever had.
13 Years of Five-Star Reviews