WPEngine Alternative BigScoots VS WPEngine
Everyday Features
Included with all of our WordPress Optimized Hosting Plans at BigScoots
30 Days of Backups

Plugin and Theme Troubleshooting

Free SSL

Hosted Email

DDoS Protection

Content Delivery Network (CDN)

Proactive Monitoring

Staging Environment
45 Day Guarantee
Give us 45 days to show you why every single one of our clients say we're the best host they've ever had or your money back!
Personal 24/7/365 Management
The industries most positively reviewed support and management team. Here around-the-clock to make your life easy.
99.99% Uptime
We don't just guarantee, we deliver year after year a minimum uptime of 99.99% across all of our services.
A few recent Speed Comparisons WPEngine VS BigScoots
Say Goodbye To Overages
There has been cases with some popular bloggers who have been quick to point out how WPEngine counted bot traffic and charged for those overages. Despite this likely being an isolated incident, being transparent with our clients is always a main priority. We want to give our customers clear pricing that never needs revisiting. At BigScoots we spend incredibly large amounts of our own resources to allow our clients to avoid these types of overages.
All of our Fully Managed WordPress plans come with an estimated monthly visitor count far above our competitors, but we also never limit you in this way. Instead we welcome your growth with open arms, and effortlessly handle your traffic spikes and ever increasing page views without any interruption what so ever. We instead take averages among all of our clients and when plans far exceed those averages we open up a simple conversation to discuss your future growth. You never pay overages, you never run into resource ceilings, instead you can feel confident about focusing squarely on growing without a single concern towards your hosting service. When the time comes that a fair upgrade is necessary, you'll have choices, never any overages and always a seamless upgrade available to you.
Real Expert WordPress Support
Our team may be small compared to WPEngine, but we will always stay small by choice. We believe it allows for a much more agile and laser focused approach to better managing our client's websites. By knowing every client by name, and they knowing us, our support relationship is elevated to a place the big guys just can't touch.
Our support team is built with professionally trained and formally educated WordPress experts that all have decades of experience. Knowing the ins and outs of WordPress, the most popular plugins, as well as having the skills necessary to diagnose any issue that may present itself is key to real management.
Hosting Built For WordPress
Not all servers are built and maintained with just you in mind. By optimizing for WordPress on both the hardware and software level, at BigScoots we adjust hundreds of variables to find your absolutely optimal WordPress configuration.
BigScoots experts consistently improve, re-optimize and proactively monitor all of our client's managed services as well as our own network and server hardware on a daily basis. From all aspects our clients find that we deliver a completely worry-free managed WordPress hosting experience that consistently delivers on their long term goals of finding a robust, expert level hosting provider they can trust and rely on no matter what.
Things WPEngine Can't Offer
Hosted Email
At WPEngine, they don't host your E-Mails and require you to purchase an additional service with a different provider.
Affordable Cost Per Visit
The cost per 1000 visits at BigScoots is $0.1319, at WPEngine it costs more than 9 times as much, at $1.05 per 1000 visits (Freelance VS Professional Plan).
Scalability
All plans at BigScoots have the same features and benefits allowing you to scale up or down with ease. WPEnginel's best features are only available at the highest tier plans.
Better Speed
No matter your website's size or the provider you're coming from, we guarantee you a faster loading website. Take a look at some recent results for clients who have switched to our Managed WordPress services on our
Affordable Storage/GB
The cost per 1 GB of storage at BigScoots is $0.9985, at WPEngine it costs more than 5 times as much,
at $5.32 per 1 GB
(Agency VS Business Plan).
Real Managed Hosting
You get special treatment regardless of the plan you purchase. Being small means we are more agile and are able to offer real hands on, human to human expertise, every time.
A Team You Can Trust
Starting over 13 years ago with the simple idea that hosting should be done better, Scott and Justin has led the BigScoots team to successfully deliver business changing results to 17,000+ clients of all sizes globally. Our team believes that the best managed web hosting comes with a personal touch, and that's why we take the time to understand our clients' unique needs and goals.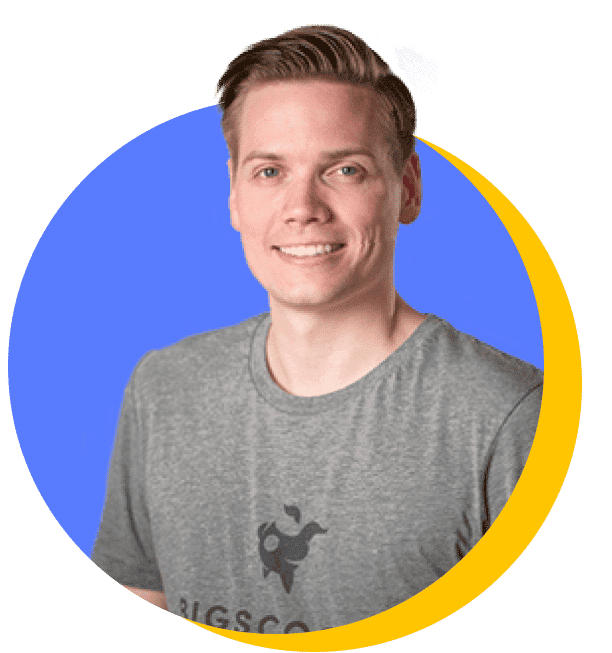 This is Scott our
Co-Founder and CEO
This is Justin our
Co-Founder and Lead Systems Engineer