What Makes BigScoots Better
Our team is a globally and culturally diverse group of exceptional humans. We all share a passion for customer success and are driven to do better every day. BigScoots began 13 years ago with the vision of doing hosting better, and our team carries that mission forward every single day.

Why Do You Recommend BigScoots To Your Clients?
What Keeps You Hosting With BigScoots?
A Team You Can Trust
Meet the team! We're a diverse group of humans with diverse areas of expertise, who are located around the world and are deeply passionate about our client's success. We form real partnerships with our clients, are here 24/7 proactively monitoring your site and available within ~90 seconds to dive deep when it matters most.
My name is Scott and as CEO and one of the co-founders, I oversee all executive operations. I am responsible for all vendor partnerships, business forecasting, and working directly with customers learning about what BigScoots does well, what might be improved upon, and how to expand products and services to better serve BigScoots customers.
My name is Justin and as SVP, Lead Systems Engineer and one of the co-founders, I control the BigScoots helm in day-to-day operations. I apply my knowledge to handle support and network related tickets from the most basic through to the incredibly complex. In addition to overseeing the support desk, I take lead on all configuration, proactive monitoring and long term maintenance of the BigScoots infrastructure.
I'm James, the COO of BigScoots, and I have over a decade and a half of experience in the managed web hosting industry. I oversee our company's operations to ensure we're delivering exceptional customer service and high-performance hosting solutions. I'm passionate about technology and continually improving our solutions to meet the unique needs of our clients. I make it a priority to stay up-to-date with the latest trends and technologies, and when I'm not working, I love exploring new hiking trails and spending time in nature.
As the Team Manager, I use my expertise to oversee the training and development of our engineers, onboarding new employees as well as handling support via the help desk.
Adept at maintaining and securing WordPress sites for optimal performance
Lives in binaries and logs, smitten by the matrix digital rain!
Hey! I'm Katie. I handle marketing, sales, customer success & have my toe in lots of other areas! I love animals & travelling, which is usually what you can find me doing outside of work! 🙂
Hey, I'm Gibu. I'm passionate about providing personalized care to our clients and helping them identify the issues.
Hello, I'm Zach, and I specialize in Cloudflare Enterprise and improving website performance for our customers.
Server tech guru with 11+ years of experience. Apart from work, I enjoy living a healthy lifestyle through sports, swimming and pursuing educational and ethical self-development.
10+ years of IT experience, expert in troubleshooting, configuration, and implementation. Passionate about technology and innovative solutions.
An actual medical doctor, repurposing his skills to heal your websites.
I'm Michael! Committed to providing every BigScoots client with the attention to detail and efficient support they deserve.
Hi, I'm Sadiq, a systems administrator with BigScoots! In my free time you can find me reading fiction books, listening to music, and playing video games.
I am dedicated to providing exceptional customer service and always ensuring smooth operations for clients.
Hey, I'm Jay! A tech wizard who is unceasingly energized by curiosity.
Hi! I'm Nicolaj and I handle the day-to-day network operations and deployment of new network devices.
Hey, I'm Sandy! I'm here to help you reach your goals! Outside of work, you can find me listening to music and cooking/baking with my toddler.
13 Years of Five-Star Reviews
We own everything
All of our infrastructure here at BigScoots
is owned and operated entirely by us. Being in complete control of the process start-to-finish means we know your environment inside and out.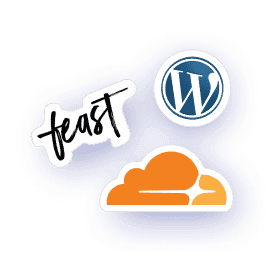 Industry partnerships
We've spent years forming relationships with industry experts and service leaders, providing integrated workflows and industry leading service.
We're growing!
3 years in a row being listed on Fortune5000's list of the fastest growing companies in America means that we're a growing, happy, exciting company that you can count on to be here to grow with you.
Our Environmental Impact
3,400
Trees in our forest
24
Months of climate impact