Simple Green Smoothies is a thriving WordPress blog and business created by self-taught entrepreneur, Jen Hansard. In 2011, Jen and her family moved across the country and underwent many lifestyle changes that readjusted their finances and access to healthcare. Jen began focusing on ways to avoid getting sick by building up the body's natural defenses by boosting their immune systems and decreasing the chance of illness altogether. Simple Green Smoothies are packed with nutrient dense fruits and vegetables built to defend our bodies from viruses and bacteria, and Jen figured a WordPress blogging site would be the best way to share her recipes with the world.
Nearly a decade later, Jen has grown Simple Green Smoothies into a successful business and community of like-minded individuals, generating many hundreds of thousands of unique visitors every month. She has published two best-selling plant-powered recipe books, Simple Green Smoothies and Simple Green Meals, created the #1 smoothie app, and leads adventure retreats throughout the country.
Simple Green Smoothies is not about depriving ourselves of the foods we love, it's about celebrating the positivity that comes with living a healthy lifestyle through the commitment of eating and drinking more plants and whole foods.
The service BigScoots provides just doesn't seem possible. It's magical how quick the migration occurs, and I know I can always count on your team. I was just waiting for something to break, and it never has. This is the first time I truly feel like we are a team. BigScoots isn't putting up a front and they don't ever put you into this long queue where you just feel like a number. It really is as good as it sounds!

Jen Hansard, Simple Green Smoothies
The Transition to BigScoots
"Right around the time that I had reached out to your team I started to notice that my site speed wasn't great. I posted in a mastermind group and reached out to my previous host, and they basically told me that they couldn't help and they didn't provide me with any helpful resources. They really didn't care about this big site speed issue."
Jen had spent several years with her previous hosting provider and had been left feeling disappointed with their service and technical support, or lack thereof, on a regular basis.
"I was so frustrated because I was really trying to step into my role as a CEO and began paying closer attention to business expenses and revenue, and I realized we were spending multiple thousands per year with our previous host, without much traffic to justify those expenses and definitely without the level of support you'd expect for that price point. It was so frustrating!"
As Simple Green Smoothies was beginning to grow, Jen knew that a change needed to happen. Her current hosting provider was unable to offer the stability, support and performance that was needed if she wanted to continue growing!
"In that same mastermind group someone had mentioned checking out BigScoots, so I went to your website and based off of that one review alone, and with the amazing price point, I knew it was too good of a recommendation not to at least give things a try. I decided it was worth the risk because I wasn't having any luck with the thousands of dollars I was spending before."
When I saw BigScoots prices I was like, this is amazing if it works, and it really was the best kept secret out there!

Jen Hansard, Simple Green Smoothies
The ShowIt Integration
Simple Green Smoothies is a WordPress blogging site that was created using ShowIt, an easy-to-work-with platform that allows users to build WordPress themes using the robust design capabilities of ShowIt, and was the first of its kind to migrate over to BigScoots.
Jen had initially spoke with Scott, CEO and Co-founder of BigScoots, to discuss the integration of our services with the ShowIt platform. After a discussion with the fantastic team over at ShowIt, Simple Green Smoothies was seamlessly migrated over to BigScoots within ~2 hours, without any downtime or interruption.
My migration was entirely hands off, and I mean I did nothing. It was the first time doing anything like this where I didn't have to be the middle person asking about every little detail. In the past, there were always missing parts that were forgotten, but with you guys it was so hands off. Your team was like "we got this". It was so easy and so quick!

Jen Hansard, Simple Green Smoothies
"After I did the switch from WP Engine and ShowIt and you integrated with them directly for me – which was huge – I've been pushing for other WordPress bloggers using ShowIt to do the same!"
The BigScoots Experience
Immediately after transitioning over to BigScoots, Jen experienced a drastic improvement in the level of support she received from our expertly trained and eager-to-assist team.
"Whenever I reach out for support with BigScoots I really feel like we are a team. It is not you and me separate, we're working together to figure things out and this is the highest level of support I've ever received with a software company. Your team is the most fun to reach out to and work with, and are always fast, thorough, and eager to help."
Around the same time that Jen moved Simple Green Smoothies over to BigScoots, she also began devoting more time to improving her site speed and SEO. She decided to integrate Cloudflare and WP Rocket and went through an SEO audit. Once all was said and done, Simple Green Smoothies experienced a 62% increase in traffic in one year.
Between all of that, and moving to BigScoots, the site has only just improved. I'm positive it is a combination of transitioning to BigScoots and devoting more time to SEO and doing the audit. We're growing, our revenue is up, and we're headed in the right direction consistently!

Jen Hansard, Simple Green Smoothies
Simple Green Smoothies Found The Reliability They Were Looking For
"Years ago when we would get a heavy hit of traffic from a launch or a feature it would always inevitably crash our site. It happened all the time and it was so stressful. My stomach would hurt the whole time while I'm also trying to figure out how to fix my site because my host wouldn't help."
Experiencing a post going viral and creating a major surge in traffic should be an exciting time for your team that you are able to celebrate, and not one you need to stress about. As your hosting provider, it is our job to ensure you are setup for success, no matter the level of traffic that your site may be generating.
Our Fully Managed WordPress hosting services are very strategically created with excess resources on deck to support your site during any high traffic times that you may come to experience, and without ever charging you a hefty overages bill at the end of the month.
"I've never had to worry about my site going down with you guys, and we've gotten some pretty major partnerships where they send a ton of traffic our way for multiple days, and never once have I had to wonder if my site is going to crash. I don't ever think about it – I just know it's going to work. It's such a huge thing to not have to worry about anymore. We used to miss out on so much opportunity worrying about downtime that is never a problem now!"
Simple Green Smoothies Found Peace of Mind
"BigScoots takes such good care of me and my site and it's one less thing I have to worry about. Right now, especially when I am juggling so much on my plate, it is so helpful to have my website off of my mind and I never have to worry about the site crashing, which is just so cool."
Managing a WordPress blogging site that experiences multiple hundreds of thousands of visitors per month, does not leave much time in the schedule for tracking down site issues – Simple Green Smoothies needs to be as efficient as possible.
"Changing to BigScoots has freed up revenue which has allowed me to focus my time and energy on other things within the business which is huge. Everything I make I put back into the business, and switching to BigScoots has opened up so many new possibilities."
"Everyone is so thankful for you guys. You have helped me a ton and I think I have over $2000 a year just like that, and I'm being treated way better and receiving better support. I'm so thankful you exist!"
Personal. Expert. Always There.
That's Real Managed Hosting.
Completely managed web hosting that works for you, because experts built it just for you.
Advice For Future Bloggers
As an industry expert we asked Jen if she would be gracious enough to share her top tips for those that are just getting things started with a WordPress blogging site.
If you are trying to build a brand, you can't do what everyone else is doing. It's important to find a way to stand out. For me, it's about finding something that is working in a different market and figuring out how I can pull these tactics into my own market to stand out.

It is critical that new bloggers pay attention to SEO. I ran my first business for 8 years without any SEO. I underestimated the power of it and now I don't know how I ever got through without it. Get an SEO audit from the beginning to help you understand what you're supposed to do and how it really works. Then implement what you learn because that is how you're going to grow. Let Google do the heavy lifting for you!

Try to create content that isn't already out there. I know it's easy to say but if you do what others are doing you'll saturate the market even more. Figure out a way to stand out by doing what you love.

Jen Hansard, Simple Green Smoothies
When asked how willing she is to recommend BigScoots to a friend or family member, Jen stated "100%. You take care of me, I'm not going anywhere and I tell everyone else they should switch to you too."
Still not convinced? Check out how the Hangry Woman found the reliability and support they were looking for with BigScoots!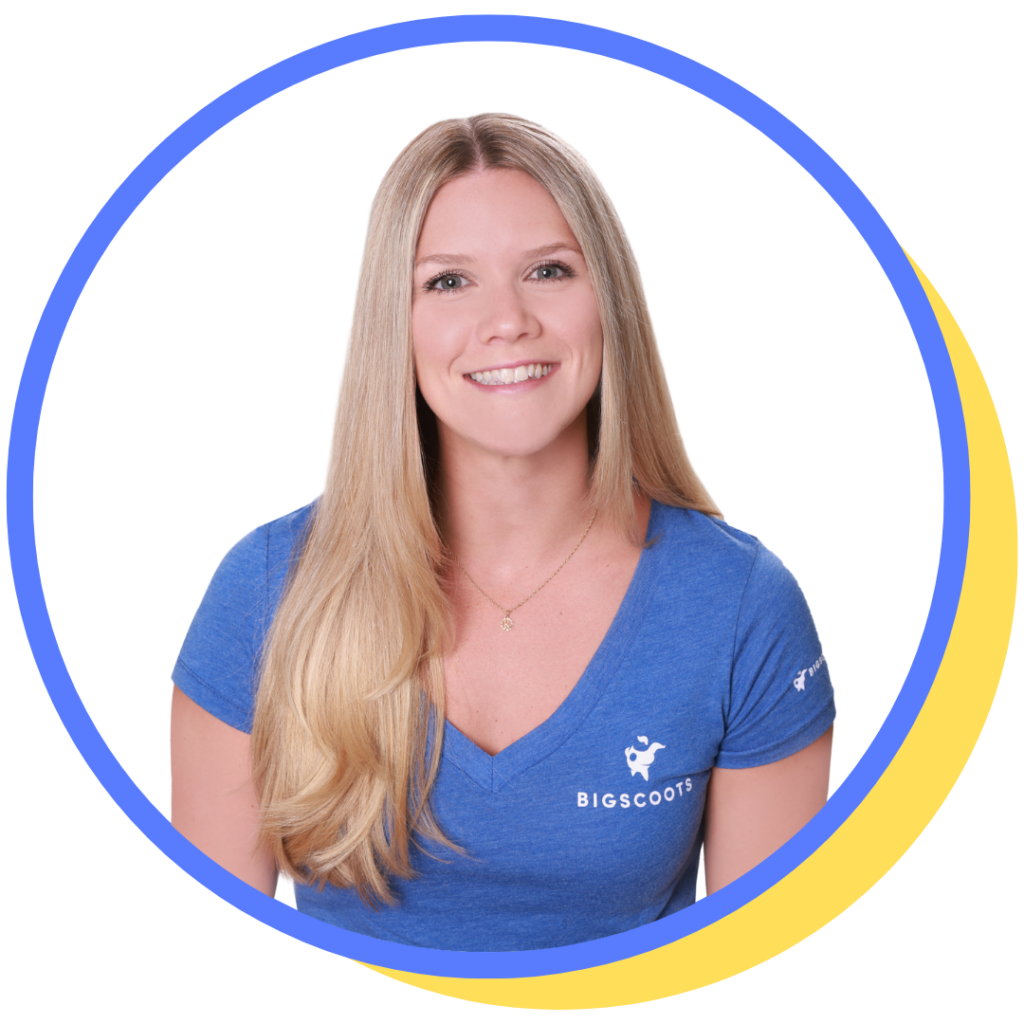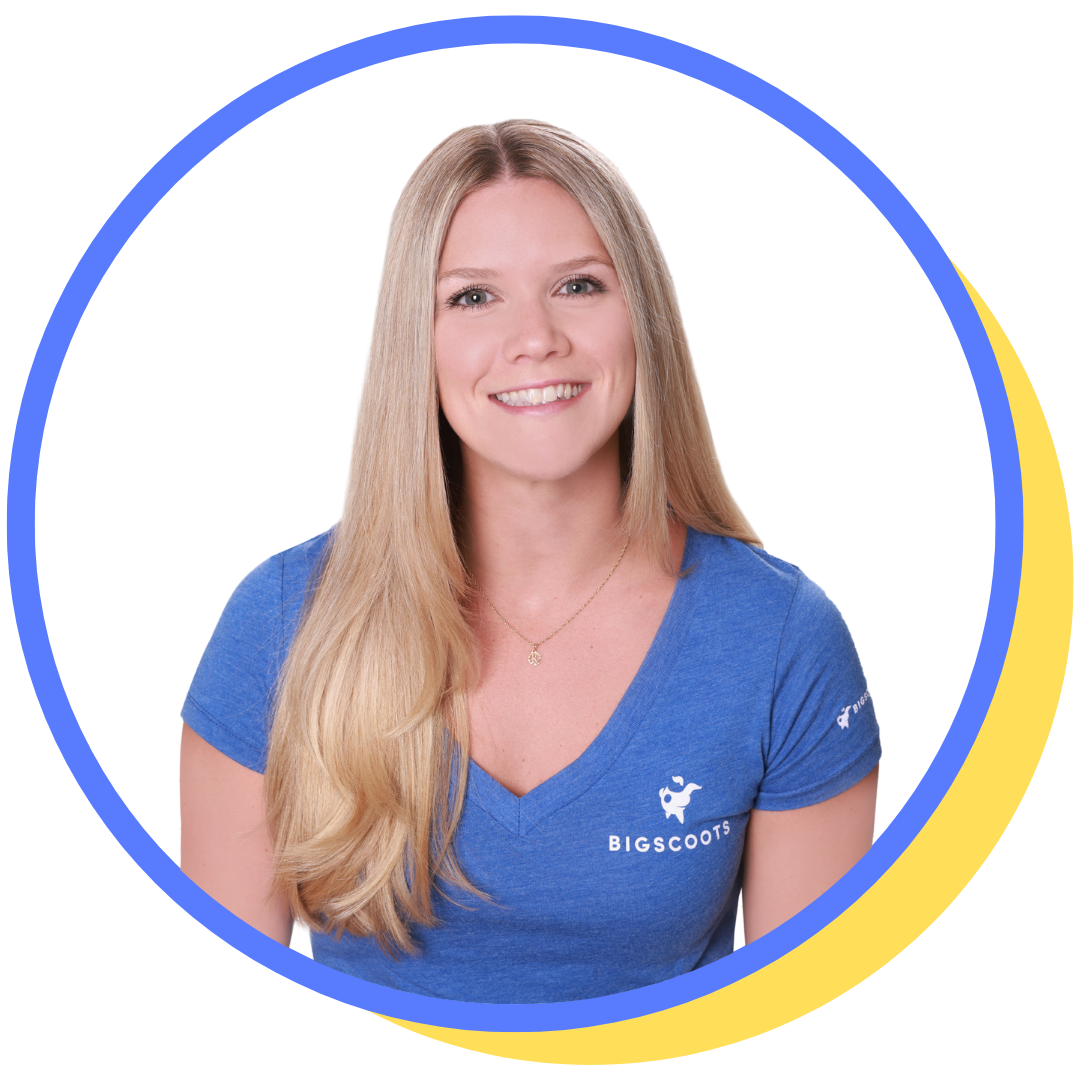 Written by Katie
Marketing and Client Success Manager