Switching to BigScoots has been one of the best decisions that we have made for our website.

Cassidy Tuttle, Succulents and Sunshine
Running a successful WordPress website can be a heck of a task for any blogger trying to scale their operations, reach more audiences, and manage existing customers. But also having to deal with technical issues like site hosting, troubleshooting, and site downtime can be a real pain. Without a technical team with enough experience to handle these issues, they can easily affect visitors' experience – and affect your business. This is why Succulents and Sunshine found comfort and support in BigScoots' high-quality WordPress hosting service.
Succulents and Sunshine was at this point before they decided to try our managed WordPress hosting services for WordPress blogs at BigScoots. Running a thriving succulent business, creating new and relevant content on her succulent blog, and providing visitors with a seamless shopping experience is pretty demanding, and Cassidy (the creator behind Succulents and Sunshine) needed a technical partner who could take care of things at the back end seamlessly.
Three years down the line, Cassidy is not only happy to have moved Succulents and Sunshine over to BigScoots' WordPress hosting service, they got the right WordPress hosting for bloggers, which provided her with all of the support she needed to grow her business and run a successful succulent blog that attracts hundreds of thousands of unique monthly visitors.
About Succulents and Sunshine
Succulents and Sunshine is a thriving WordPress blog that started back in 2011 as an experiment with three small succulents on a windowsill. It was 2011 on a dark and gloomy day during the winter in Utah when Cassidy decided to take a trip to a nursery to brighten up her apartment. With limited information available online to guide new-found-succulent-lovers on how to grow their succulents in a colder climate, the idea for Succulents and Sunshine was born.
Fast forward to 2022, Succulents and Sunshine has grown more than Cassidy and her team could have ever imagined. What started as a small project to showcase her interest in succulents has turned into a flourishing career! Succulents and Sunshine is all about helping you keep your succulents alive, teaching you how to get started, and everything in between.
Moving Succulents and Sunshine Over to BigScoots
"I started on a shared host, like I am sure many bloggers do. I wouldn't say I had a bad experience before BigScoots, but I knew I needed to switch as my site continued to get bigger in order to increase site speed and to help with my search rankings."
At the time, Succulents and Sunshine was on a shared hosting plan. But that needed to change as the business started experiencing growing pains. Cassidy and her team had learned how to leverage Google for her blog and generate ad revenue, developed e-books, and created several succulent how-to courses and a succulent lovers club. At this point, the business really needed a 24/7 high-quality WordPress hosting service that had true management and support.
"After doing some research, I had found Linode, which I found to be a very fast hosting service but it was beyond my technical capabilities. I knew I wouldn't be able to manage it the way I needed to."
While Linode provided Succulents and Sunshine with a smooth hosting service, it wasn't a managed WordPress hosting, which was what the blog needed at the time. Eventually, their search for the best hosting company led them to BigScoots. Succulents and Sunshine needed a fully managed WordPress hosting, 24/7 support service, and top-notch reliability.
In our interview with Cassidy, she explained that "Linode is not a managed provider, so the hired hand "I had was only one person so, if he ever went out of the town, I was stuck! If things went wrong, or my site went down, I had a tendency to try and fix things myself, which ended up making things more complicated!"
Succulents and Sunshine Needed 24/7 WordPress Support, Customer Service, and Reliability
Cassidy knew there must be another hosting company out there that could give her business the same speed but with better reliability and customer service. And indeed, she was right!
Besides providing our clients with high-quality WordPress hosting service and speed optimization, BigScoots offers WordPress bloggers like Cassidy top-notch customer service and more reliability. You can check out our speed comparisons here!
Actually, with the help of some fellow bloggers in Facebook community groups, and the amazing folks over at iMark Interactive, BigScoots had already grabbed the attention of Succulents and Sunshine.
Ultimately, it was a very informative and in-depth phone conversation with the CEO and Co-Founder of BigScoots, Scott, that won Cassidy over.
"Scott took the time to speak with me for over an hour about what Succulents and Sunshine would need in order to improve site speed and performance, without even knowing if I was actually going to move to BigScoots. I immediately felt taken care of and had gained so much knowledge from our conversation. I joined BigScoots on the spot!"
With that chat, Cassidy made up her mind to move on with BigScoots. Although the conversation happened on a Friday, by Monday Succulents and Sunshine had been fully migrated to BigScoots hosting and running smoothly without any hiccups.
It was almost too good to be true. At that point I knew we'd be with BigScoots forever!

Cassidy Tuttle, Succulents and Sunshine
All I did was provide my login details and that was it. Compared to any other hosting company I have encountered, it was really nice. I feel like I don't do any work with BigScoots, and that's the way it should be!"
In addition to Succulents and Sunshine, we migrated 8 other active sites managed by Cassidy and her team over to the servers at BigScoots – all within 2 days!
We won Succulents and Sunshine over with our top-notch customer service, zero downtime migration, 24/7 WordPress support services, proactive site monitoring, and reliability.
Succulents and Sunshine Experienced a Change in Workflow and a New Found Trust
"I was always hesitant to contact my previous hosting manager about something – which is why I tried to figure it out myself. That has changed in the sense that I just email BigScoots for anything that I need taken care of."
Our WordPress Optimized Portal (WPO) makes it easier than ever to get in contact with us. With just a couple of clicks within the portal, you can submit a support ticket directly to our 24/7 support team. You can even leverage the ever-growing list of features within our WPO portal allowing for automated staging, easy-to-access managed backups, redirects, DNS, and more!
"For a while, we had 1 or 2 tickets in a day because we had so many changes going on with our site, and you guys kept them all straight, kept track of everything, and kept everything running smoothly!"
Succulents and Sunshine generates hundreds of thousands of visitors each month. They depend on our team to handle the success of their site more than ever – which means we need to be quick on our feet.
Right now, Cassidy can now focus on the growth and development of Succulents and Sunshine, instead of worrying about whether or not her site is running smoothly. She trusts BigScoots because we do our absolute best to resolve any inquiry quickly – typically within minutes!
Here's what Cassidy has to say about BigScoots WordPress support services:
"It's almost creepy but it's amazing how quickly the support team replies and solves problems for me! I am way more confident in asking for help with any back-end stuff and I'm never worried about my site being up or down."
"We've submitted a lot of support tickets over the year, and some of them are little and some larger, but I have never had anyone respond to me in a way that made me feel like a bother."
Succulents and Sunshine Got the Best WordPress Hosting Service: More Value for a Lower Price
"After doing some research, I remember thinking that for the size of my site it was ridiculously expensive, and for the number of domains we have. One host quoted me over $1000/month."
"The total cost was about the same as BigScoots with Linode, except I have you guys 24/7 with amazing support! For the number of times I contact you guys, the price is hands down worth it!"
At BigScoots, we pride ourselves on being able to provide our clients with a price point that is often approximately 4-5 times cheaper than our direct managed WP competitors. Even though our price point is lower, we never sacrifice our high-quality WordPress hosting service.
We are large enough to deliver a truly enterprise experience, owning all of our own infrastructure top to bottom, yet small enough to interface with your team one-on-one and squeeze every possible ounce of performance out of your WP sites.
For an experience like Succulents and Sunshine, take a look at our fully managed WordPress hosting plans.
Personal. Expert. Always There.
That's Real Managed Hosting.
Completely managed web hosting that works for you, because experts built it just for you.
Advice for New Bloggers
"I'm not sure what the price point is for intro-bloggers or people who are just starting a website, but the price would be worth paying whatever it may be in order to have all of the support and ability not to worry about your site."
On a scale from 1 to 1000, Cassidy voted BigScoots at 1000.
"I personally have had an amazing experience with BigScoots, and everyone I've talked to has too. I have full confidence in recommending BigScoots to other people!"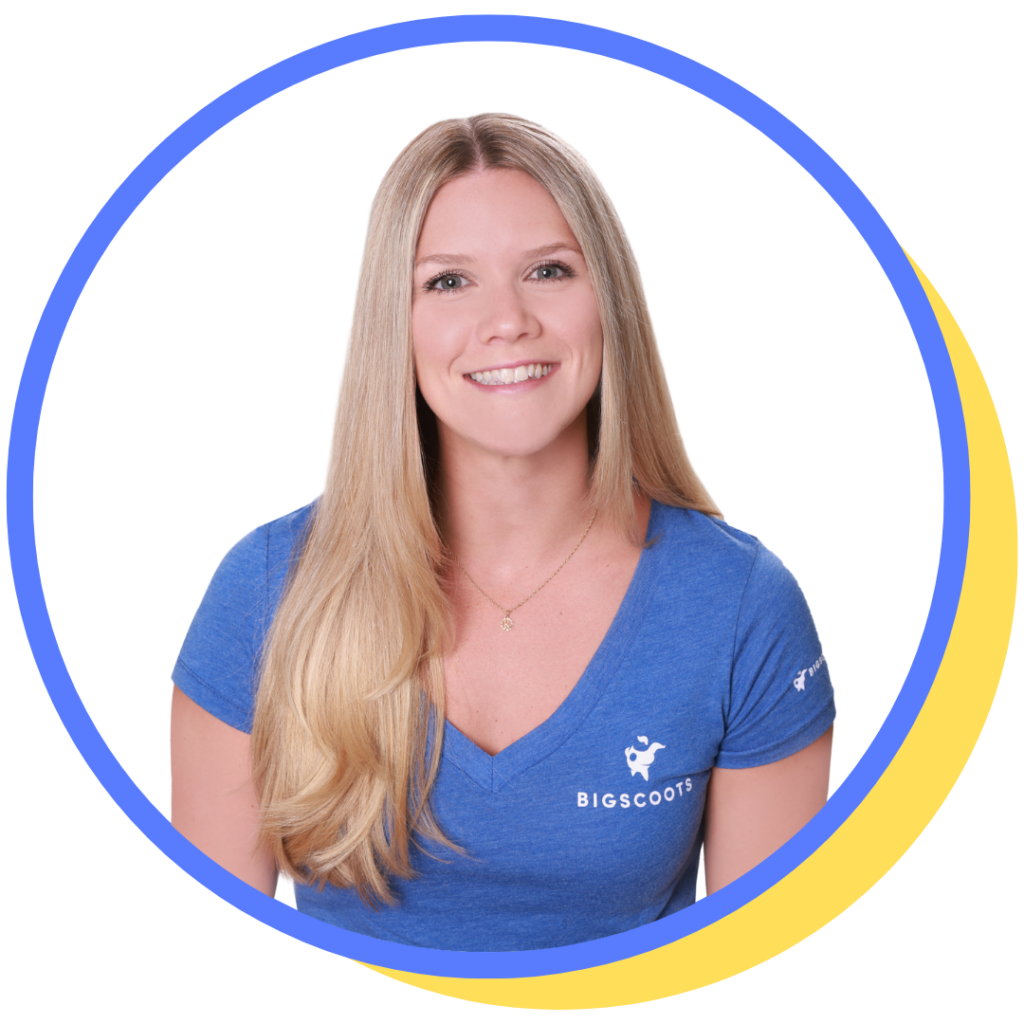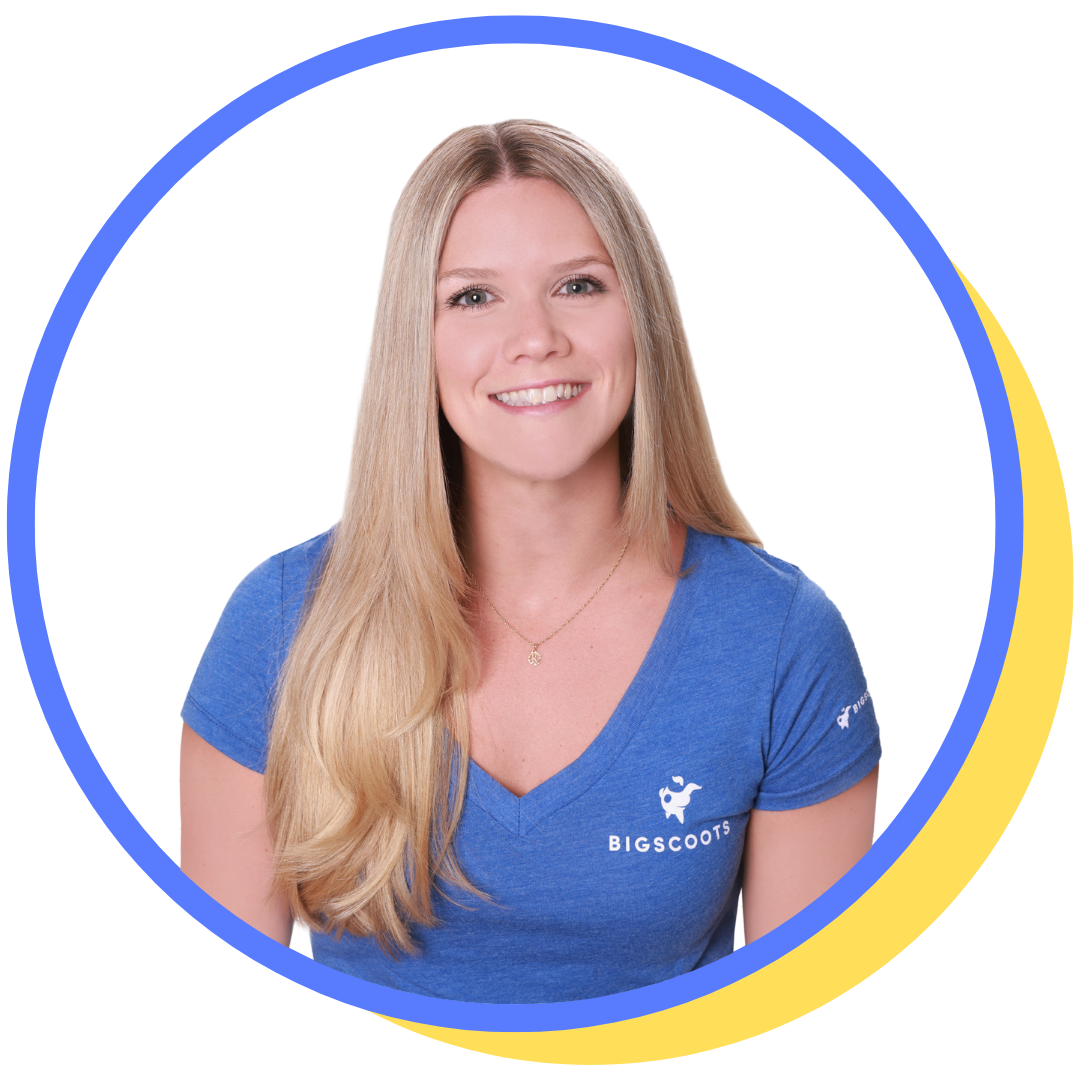 Written by Katie
Marketing and Client Success Manager