My Chic Obsession is a successful WordPress fashion blog founded by Carolyn Arentson. As a lover of fashion, photography and writing, Carolyn got into the blogging world through her creative ventures. Before launching My Chic Obsession over four years ago, Carolyn had been in search of a way to blend all of her passions and interests into a career that would allow her to support her growing family, while also having some fun along the way!
"I can't believe it was only four years ago that I launched My Chic Obsession, and now it's my full time career!"
My Chic Obsession is a go-to guide for making the most out of your already existing closet. Carolyn wants her readers to feel inspired to use the items within their wardrobe to create new and chic outfits that bring out your confidence without having to spend a huge amount of money – "maximizing your wardrobe and maximizing your life using what you already have."
Carolyn has grown My Chic Obsession into a thriving WordPress fashion blog generating multiple hundreds of thousands of unique visitors each month and growing!
The Transition to BigScoots
Carolyn had been with her previous hosting provider for many years before making the switch over to BigScoots. When just getting things started she was satisfied with their service and the bonus of being a slightly less expensive provider. At the time, Carolyn didn't realize this meant she was sacrificing the level of technical support and customer service she was receiving in return.
"My previous hosting provider wasn't necessarily one that I liked, but everyone was recommending them for a website that was just starting out as I was looking for a cheaper option. As my website started to grow, I knew I needed to look for a better hosting provider but the idea of transitioning between hosts seemed so daunting and stressful to me so I stayed with my previous host even though I wasn't happy."
As many WordPress bloggers do, Carolyn was in search of some ways in which she could monetize her website, which ultimately led her to a relationship with AdThrive (Bonus! Checkout the case study AdThrive did on Bigscoots!).
Thanks to the amazing AdThrive community, Carolyn had been recommended to check out BigScoots.
"When I got involved with AdThrive, they immediately recommended BigScoots, and I just thought: This is my sign! This is the time I need to switch hosting providers!"
Carolyn got in touch with the BigScoots team and was connected with Katie, one of our Sales Associates, who dug into all that it is we offer at BigScoots.
"I just thought, wow! This is exactly that I've been wanting in regards to support, uptime, and not having to worry about downtime, because these were all issues that I was constantly running into with my previous host."
My Chic Obsession was migrated over to the BigScoots servers in roughly one hour, entirely seamlessly without any downtime or interruption of any kind.
The migration was so easy. It was stress free and I was kicking myself thinking, why didn't I do this sooner!? The biggest reason I didn't want to switch hosting providers was because I thought it'd be a difficult process and something with my site would crash, but that just wasn't the case at all. It was so easy!

Carolyn, My Chic Obsession
My Chic Obsession Found Immediate Performance Improvements and Top-Notch Support
Prior to migrating over to BigScoots, Carolyn had been experiencing consistent traffic growth and had begun experimenting with different optimization techniques, but she quickly learned that a more reliable hosting provider was the last, and most critical piece of the puzzle required to bring her site to the next level.
"I noticed an immediate increase in site speed and performance when I switched over to BigScoots. I had been trying to optimize my site on my own, but my site was still loading so slowly, and I know it wouldn't be nearly as fast as it is right now if it weren't for the help of your team."
My Chic Obsession had a previous load time of 3.97 seconds and experienced a 78% improvement after their migration into our Fully Managed WordPress hosting services, now loading as quickly as 890 milliseconds! A pretty fantastic improvement!
In addition to the slow load and server response times that Carolyn was experiencing with her previous hosting provider, she was experiencing a considerable amount of downtime.
"I had a lot of downtime with my previous host. One time it was down for three days and I didn't even know that it was down until I looked back at my traffic stats and I also had some emails from site visitors. Having downtime for three days, that can mean a lot of money lost at times!"
Thankfully, Carolyn was able to find a hosting solution capable of supporting her growing WordPress fashion blog. We provide a 99.99% uptime guarantee, along with a considerable amount of excess resources strategically designed to support WordPress websites during high traffic or viral surges.
"I'm definitely more than satisfied with your support team. The support time is amazing and the time lines are even more amazing. It definitely is different than my previous hosting provider as far as response times and the quality of support that I receive and your willingness to help. It is a total game-changer that the BigScoots team is willing to do whatever it takes to help me."
It is such a peace-of-mind to know that I can always ask your team for help and know that you will always lead me on the right path. The support is definitely top-notch.

Carolyn, My Chic Obsession
My Chic Obsession Found a Team They Can Trust
Carolyn had recently reached out to the BigScoots team to discuss a potential upgrade into the next tier of our Fully Managed WordPress hosting services.
"Even though my hosting service was already amazing, I was thinking that my sites storage requirements were increasing quite a lot, so I wanted to do whatever I could to give my site the best possible performance and speed. If your site is growing you definitely want your hosting service to be able to keep up with that, and I knew I'd be able to do that with you all!"
Prior to Carolyn reaching out to discuss a potential upgrade, our team had been actively monitoring My Chic Obsession's resource consumption as a part of our proactive monitoring and on-going performance optimizations. We noticed she had been exceeding the suggested traffic limitations of her current Fully Managed WordPress hosting service however, Carolyn did not notice any interruption or decrease in site speed during this time, as expected!
I didn't notice any issues or slow speeds when I was thinking about upgrading. I just knew my traffic and my storage was increasing and I was chatting with my developer about what to do in those situations, and he suggested considering an upgrade. I just wanted to be sure I stayed ahead of my sites requirements and gave my site the best chance it can have.

Carolyn, My Chic Obsession
Carolyn was put in touch with Scott, BigScoots CEO and Co-founder, to discuss her potential upgrade.
"After chatting with Scott, I knew that he was concerned with what the best option for me. I didn't feel oversold, and overall I feel like BigScoots works in the best interest of the content provider. Even if I don't understand something, I just trust you guys with everything!"
Advice for Future Bloggers
As an industry expert we asked Carolyn if she would be gracious enough to share her top tips for those that are just getting things started with a WordPress fashion blog.
I think the biggest and most important advice I could give is to focus on creating content that is what your audience would want to read, and not necessarily what you feel like writing that day.

I believe you have a create chance at succeeding int he blogging world if you take the time to write about what your audience is interested in reading. It is important to take the process seriously right from the start, and be willing to be open to change and learning and further educating yourself.

It isn't something that happens overnight. It will take time. It's easy to give up when you aren't seeing results right away, but if I would have just given up when I felt like it then I wouldn't be where I am now. It's important to push through and stick with it!

Carolyn, My Chic Obsession
Personal. Expert. Always There.
That's Real Managed Hosting.
Completely managed web hosting that works for you, because experts built it just for you.
When asked how working with BigScoots has impacting her business, Carolyn stated: "I definitely saw a jump in traffic after my migration over to BigScoots, which was a game-changer in itself! But just knowing that I have the support that I need and a great tech team in my corner it is such a great peace-of-mind and has taken a lot of stress off of my mind, which gives me the capacity to focus on what I do best – creating content."
Interested in reading more? Check out how Simple Green Smoothies "found peace-of-mind with BigScoots" using our Fully Managed WordPress hosting services!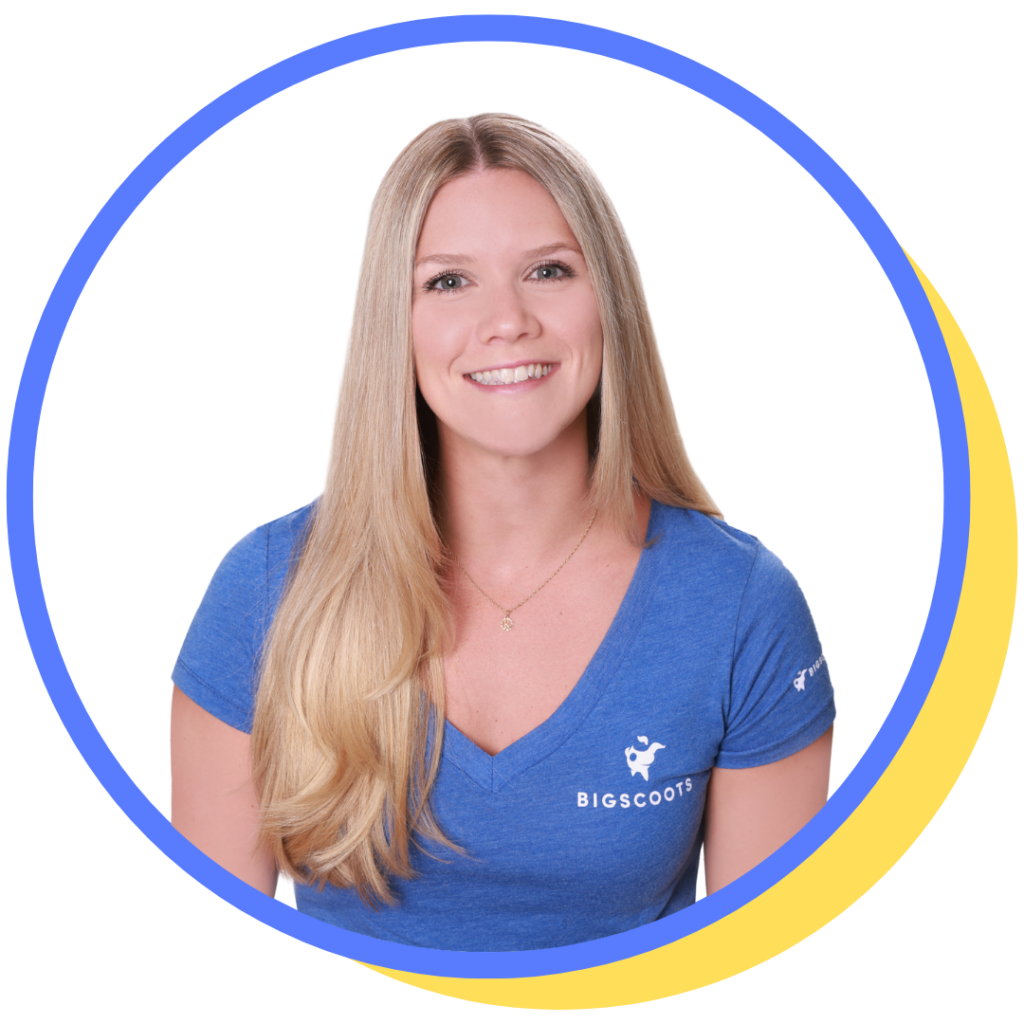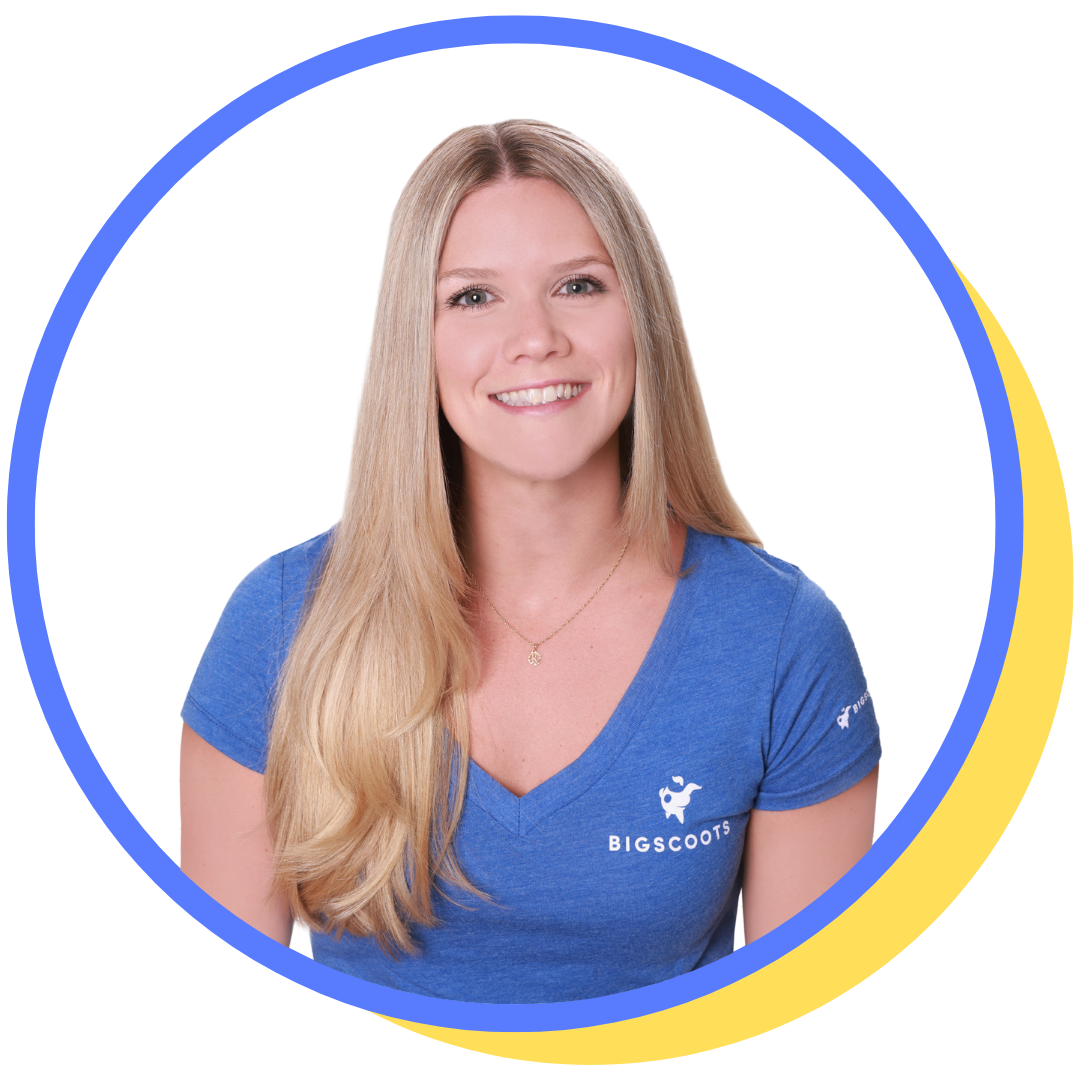 Written by Katie
Marketing and Client Success Manager