Managed WordPress Optimized Hosting
Whether you are a WordPress beginner, looking to grow your established WordPress blog or scaling a sophisticated corporate or ecommerce WordPress site, BigScoots Managed WordPress Optimized (WPO) hosting will deliver.
Our always available WordPress experts are here 24/7/365 within ~90 seconds to proactively monitor and provide industry leading site specific management.
We Own Everything
All of our infrastructure is owned and operated entirely by BigScoots. Being in complete control start-to-finish means we know your environment inside and out, and are able to deliver more resources, more cost effectively, than anyone else.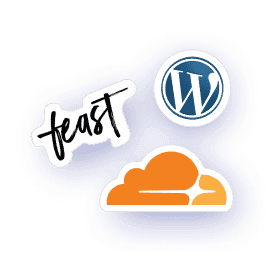 Industry Partnerships
We've spent years forming relationships with industry experts and service leaders, providing integrated workflows and industry leading service.
45 Day Money Back Guarantee
Give us 45 days to show you why every single one of our clients say we're the best host they've ever had, or your money back!
Save 10% Off by Choosing Yearly Pricing
Yearly Pricing
Monthly Pricing
Unlimited Free Migrations
Handled entirely by our team and guaranteed seamless
45 Day Money-Back Guarantee

No Overages, Throttling or Unnecessary Upgrades

Daily Backups

Simple Upgrades, Downgrades and Prorated Refunds

Proactive Monitoring

No Contracts
You Ask, We Respond
What is BigScoots' Managed WordPress Optimized Hosting?
With BigScoots' Managed WordPress Optimized Hosting, you can count on a personalized response from an expert who knows your system inside and out. We pride ourselves on being your partner in success, taking a proactive approach to monitoring, optimizing and enhancing your website's performance without you having to ask. You can trust that we'll work tirelessly to provide personalized and responsive service and support that exceeds your expectations.
Whether you are running a small WordPress blog or are looking to scale out a sophisticated site, we offer the fastest Managed WordPress Hosting plans on the web today, stripping away all unnecessary bulk you no longer need with our completely hands-on and around-the-clock management we're known for.
Questions? Just ask!
Every day we total the unique sessions that hit your server and consume resources. Any unique IP that interacts with your website within a 24 hour period counts as a visit. We count unique sessions per day, and total for the month to determine your monthly visits.
Can I host with BigScoots if I don't have a WordPress website?
Absolutely! If you're currently hosted with SquareSpace, Blogger, Wix, WebFlow or any other custom page builder and are considering making the transition over to WordPress, we'd be happy to help! The BigScoots crew will do everything we can to make this transition as easy and stress-free as possible.
We'd recommend checking out our blog post for an in depth explanation, or getting in touch with our team to discuss the specifics first before we get started!
Do I have access to a control panel?
Yes you do! Our WordPress Optimized Portal (WPO) is your one-stop-shop to access everything you need to succeed in your BigScoots service. From the moment you sign up for a Managed WordPress Optimized service, our WPO Portal is where you'll find all of your active services and domains listed, access to our hands-on and always available support team, migration requests, backups, one-click staging site capabilities, redirects, WordPress cloning, site traffic and usage data, DNS records and adjustments, and much much more.
Why Do You Recommend BigScoots To Your Clients?
13 Years of Five-Star Reviews
Cloudflare Optimizations
Leveraging Cloudflare allows us to further optimize network paths, load your pages and static content globally, and improve your DNS response time which all contribute to a faster loading site.
Upgrade your Cloudflare enterprise service
for even more performance.
A Team You Can Trust
Starting over 13 years ago with the simple idea that hosting should be done better, Scott and Justin has led the BigScoots team to successfully deliver business changing results to 17,000+ clients of all sizes globally. Our team believes that the best managed web hosting comes with a personal touch, and that's why we take the time to understand our clients' unique needs and goals.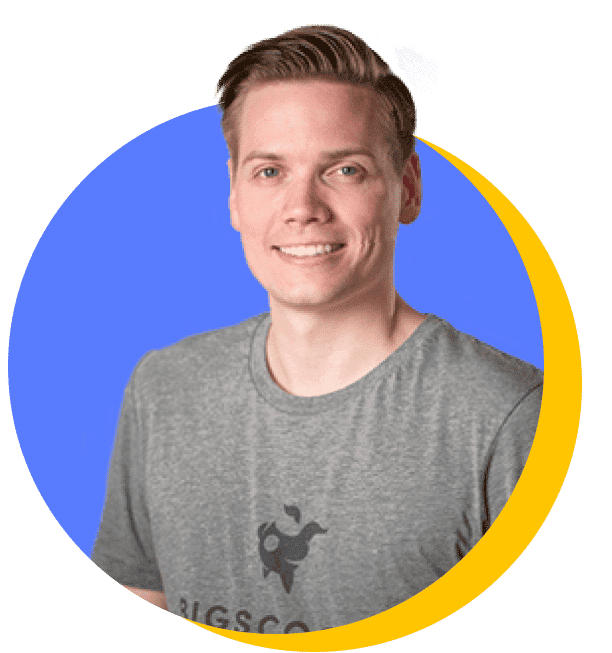 This is Scott our
Co-Founder and CEO
This is Justin our
Co-Founder and Lead Systems Engineer